First Understand What Overthinking is
Overthinking happens when your thoughts are not calm.
It's like a stuck record that keeps playing.
This happens when you focus on something for too long.
This may make you stressed about the past or the future.
It does not solve problems but creates more problems.
Understanding Overthinking
Overthinking happens when your mind gets stuck on something and you can't stop thinking about it. This happens when you spend too much time thinking, believing it will help, but it usually doesn't. Instead, it uses up your time and energy and leaves you feeling tired and stressed, especially when things are tough.
It's like a song stuck in your head that won't go away. Overthinking can be very frustrating.
Sometimes, we all have moments when we think too much about things, like being anxious before a presentation or trying to decide what to wear to an important job interview. This can also happen when we are worried about our family, our job, our health and many other things.
When we do it too much, it's called overthinking and most people experience it sometimes.
To stop overthinking, you need to take action instead of thinking about it. This can reduce stress and make decisions easier.
Overthinking can be caused by a variety of things, but here, we focus on everyday experiences that many people face. Our aim is to provide practical solutions that can effectively reduce overthinking and make it easier for everyone to find relief.
Overthinking may seem helpful, but research shows that it doesn't solve problems. Instead, it may cause trouble. When you think too much, it takes up a lot of your energy and makes you feel stressed. Studies show that overthinking can take away your happiness, so it's best to avoid it.
8 Signs You're Overthinking
1. Over analyzing – You find yourself constantly thinking about a problem, but thinking about it all the time doesn't really help you find a solution.
2. Fear of the worst – You often imagine the most negative outcomes or consequences, even when the chances of those outcomes occurring are quite low.
3. Self-doubt spreads – When overthinking bothers you, it can lead to self-doubt not only in major decisions but also in everyday choices, leading to a lack of confidence.
4. Social isolation – Overthinking can distance you from others, which can lead to isolation and detachment from the world around you.
5. Disrupted sleep – Overthinking can disrupt your sleep, resulting in restless and tired nights. The thoughts that occupy your mind during the day often prevent you from sleeping peacefully, as your subconscious mind continues to ruminate on them throughout the night, leaving you tired and more stressed.
6. Difficulty in taking decisions – Overthinking makes it difficult to take decisions because you analyze every option in every little thing and overthinking about everything makes even small choices seem overwhelming and time-consuming. It's like being stuck in a never-ending cycle of "what ifs," which can hinder progress and lead to frustration.
7. Feeling emotionally exhausted – Thinking too much makes you feel emotionally exhausted. It's like a constant flow of bad thoughts that makes you feel depressed. When this happens, it can be difficult to deal with everyday life and dealing with stress may seem even more difficult.
8. Physical Problems – Below are some physical problems that can be caused by overthinking:-
Headache – Overthinking can cause tension headache.
Muscle tension – This can cause muscle stiffness and discomfort.
Sleep problems – Overthinking can disrupt sleep patterns, leading to insomnia or restless nights.
Digestive problems – Stress from overthinking can affect digestion and cause stomach problems.
Fatigue – Constant mental activity can result in physical fatigue and exhaustion.
Anxiety – When you overthink, you keep thinking about your worries and imagining the worst things that could happen. This makes you feel even more anxious, restless and nervous.
Panic Disorder – When you constantly worry and are afraid of things due to overthinking, it can be very difficult to handle. This ongoing pattern of overthinking can eventually lead to panic disorder, which involves frequent and unexpected panic attacks.
How Do You Stop Overthinking
Overthinking can be avoided or reduced by following these methods:
1. Overcome Overthinking When Trust is Broken
Talk to your partner – Start by having an open conversation with your partner to rebuild trust, as thinking negatively will not solve the problem.       
Take care of yourself – Nothing beats self-care, so take care of yourself by eating well, exercising and getting enough sleep to increase emotional resilience."
Healing takes time – Remember, "Time is always changing, never the same." So, be patient with yourself; Treatment does not happen immediately.
Get help – Reach out to trusted friends as they can help you understand your feelings and find effective solutions.
Set clear boundaries – In your relationship, communicate openly and define what is acceptable and what is not, which can reduce anxiety and avoid any confusion or tension.
2. How to Stop Overthinking in a Relationship
Improve communication – Make sure you and your partner talk openly and honestly by expressing your thoughts and feelings. This can help reduce misunderstandings and overthinking.
Trust each other – Healthy relationships are built on trust, so trust your partner's intentions until proven otherwise.
Couples therapy – If trust has been seriously damaged, consider seeking professional counseling together. This can help you work through issues and rebuild trust as a team.
Establish Boundaries – Create clear limits in your relationship to prevent misunderstandings and unnecessary stress.
Be in the moment together – As a couple, practice mindfulness to reduce anxiety and remain fully engaged in the present.
Quality Time – Spend quality time together to strengthen your bond and reduce feelings of insecurity.
Be positive together – When you have doubts, talk to each other positively and remember the good things about your relationship to resolve issues.
3. Limit Information Consumption – To prevent overthinking, avoid obsessively watching the news or thinking too much about something that worries you. Reducing these thoughts can help you feel more comfortable.
4. Setting Deadlines – Think of it this way: When you're thinking about something, don't let it drag on too long. Instead, choose a time to make the decision. When that time comes, make your choice. This way, you avoid getting stuck in endless thinking and keep things moving forward.
5. Live in the Present Moment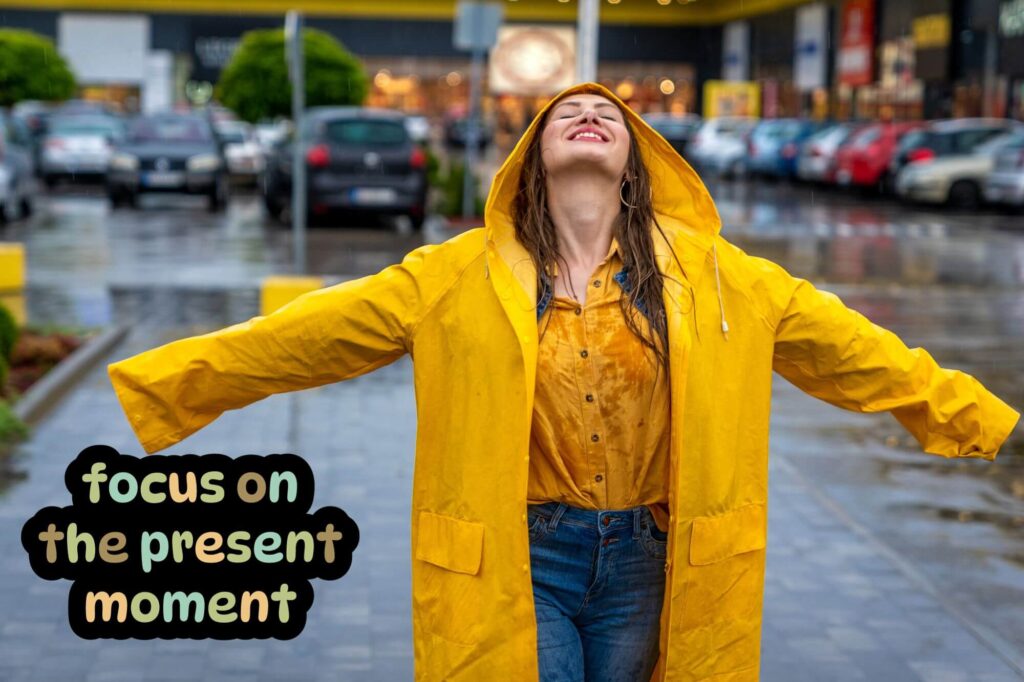 The fastest and most effective solution to overthinking is to embrace the present moment. Consider the moment you are in now as the true essence of life, free from thoughts about past events or future worries. Enjoy everyday things like playing with the kids, hanging out with family and friends, doing some gardening, watching movies or listening to music. Remember, to stop overthinking, focus on loving the present moment with your loved ones. It not only keeps you happy and healthy but also prevents stress by discarding unnecessary thoughts about the past and future.
6. Engage in physical activity
One way to stop overthinking is to engage your body and mind in physical activities like exercising or pursuing a hobby. These activities serve as a pleasant distraction, helping you shift your focus from overthinking to the present moment. Staying active not only benefits your physical health, but it also contributes to a clear and calm mind.
As mentioned above, live in the present moment, for this you can use meditation method. Meditation can be highly effective in managing and reducing overthinking. It promotes mindfulness, which involves being present in the moment and observing your thoughts without judgment. Through regular meditation practice, you can learn to detach from racing thoughts and gain better control over your mind. This can lead to increased calmness, reduced anxiety, and a greater ability to focus on the present rather than thinking excessively about the past or future.
8. Building Self-Confidence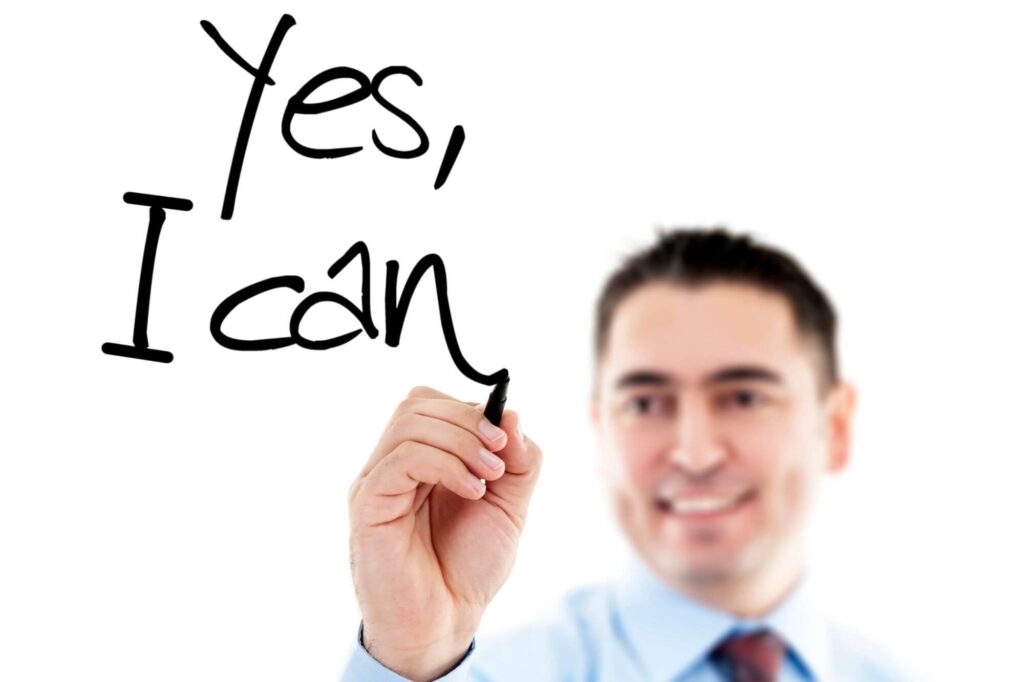 Here are some basic steps to increase self-confidence:-
Celebrate your wins – Give yourself credit for your accomplishments, even small ones.
Embrace self-compassion – Be kind to yourself and remember that mistakes are learning opportunities.
Acknowledge Success – Recognize and reward yourself for your accomplishments.
Learn from failures – Understand that every failure is an opportunity to grow and improve.
Practice positive self-talk – Replace self-criticism with self-encouragement to boost your confidence.
Should you seek therapy for overthinking or not? We have a solution.
If overthinking is really getting to you, think about getting help from a professional. Sometimes, overthinking can be linked to mental health stuff like depression or anxiety. A mental health expert can show you how to reduce stress and give you strategies like mindfulness or exercise However, before seeking professional help, you can start by talking to your friends and family for support, as overthinking is common and often manageable without therapy.
Not forgiving someone for a big or small mistake can take a toll on your physical and mental health.
If you always think about the people who hurt you, you will always be stressed because of them, while the stressors don't care or may have forgotten it themselves or here you are sitting with the same. When someone hurts you, it is difficult for you to forgive him but it is important to forgive because it gives you relief and inner peace.
Do you know that not forgiving actually hurts you more than the other person because you are carrying his/her negative thoughts in your heart and mind and this is bad not only for your physical or mental health but also for your valuable life?
Forgiveness is not weakness or forgetting what happened or arrogance. Forgiveness is a gift we give ourselves, and it allows us to move forward and be happier.
In short, overthinking can be a challenge, but by being mindful and using simple strategies, you can take control of your thoughts, live in the present, and enjoy a more peaceful life. It is not about getting rid of thoughts, but about learning to manage them for a brighter future.